Japan-China boat spat escalates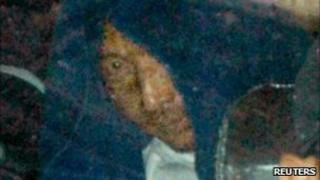 China has warned Japan that their wider relationship will suffer if Tokyo mishandles a dispute about a Chinese fishing boat seized in disputed waters.
China's foreign ministry said it was "absurd and illegal" for Japan to apply domestic law in "China's territory".
The captain of a Chinese trawler that collided with Japanese patrol vessels has been handed to prosecutors who will decide whether to charge him.
Tuesday's incident happened near disputed islands in the East China Sea.
There were no injuries, and the two Japanese vessels sustained minor damage.
The uninhabited islands, known as Senkaku in Japan and Diaoyu in China, are controlled by Japan, but are also claimed by China and Taiwan.
Tokyo says the Chinese vessel collided with two Japanese patrol boats in two separate incidents, 40 minutes apart.
The captain of the fishing boat was arrested after repeatedly ignoring requests to leave the area, officials said.
China has demanded his release.
Chinese Foreign Ministry spokeswoman Jiang Yu described the move as "absurd, illegal and invalid, and China will never accept it".
Beijing has twice summoned Japan's ambassador and urged him to stop the "illegal interception" of Chinese fishing boats, and to release the boat and the crew detained onboard.
In recent years, Chinese activists have sailed to the islands on a number of occasions to assert China's territorial claims.
Analysts say this latest incident is unlikely to disrupt Japan-China ties but it underscores the inevitable tensions as China's maritime ambitions grow.