Four killed in Papua New Guinea air crash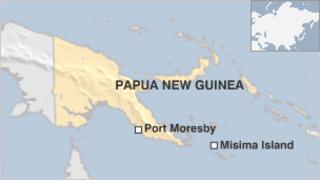 A plane has crashed in Milne Bay Province, Papua New Guinea, killing four people.
The crash occurred on Tuesday when the jet overshot the runway at Misima Island, off the south-eastern tip of the country, and burst into flames.
One New Zealander survived the Trans Air flight; three Australians and one New Zealander died.
Papua New Guinea has a poor air safety record - at least 19 planes are reported to have come down since 2000.
The police chief at Misima, Sergeant Moses Hilibobo, told The Australian newspaper that there was little that rescuers could do.
"According to eyewitnesses, the plane landed, couldn't brake and crashed into palm trees. It was a small twin-engined jet," he said.
The sole survivor, thrown clear when the plane crashed, was believed to be the co-pilot. He suffered heavy bruising but is reported to be conscious.
Australian and New Zealand consular officials are travelling to the crash site.
It is the third fatal plane crash in Papua New Guinea in just over a year.
Six people died in a plane crash in January, and a plane disappeared on 11 August last year in which all 13 passengers are believed to have died.
Recovery efforts on a mountain ridge near the Kokoda trekking village found at least four bodies from the passenger list of nine Australians, one Japanese and three Papua New Guineans.
Mountainous terrain and lack of roads make air travel vital for the nation's six million people.