Japan police arrest relatives of dead 'centenarian'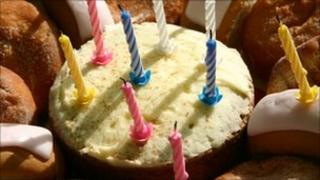 Police in Japan have arrested the daughter and granddaughter of a centenarian believed to be Tokyo's oldest man whose mummified remains were found last month.
The pair are suspected of fraudulently receiving the dead man's pension.
Records said he was 111 years old, it is thought he had probably been dead for 30 years.
The case triggered a nationwide check that revealed nearly 200 centenarians registered as alive were missing.
The police have been investigating the case of Sogen Kato ever since his mummified remains were found last month in the Tokyo house he shared with his family.
His 81-year-old daughter, Michiko Kato, was arrested on suspicion of illegally receiving about 9m yen ($106,000) in pension payments, according to Japanese media reports.
Her daughter, Tokimi Kato, 53, was also arrested.