Inside India's traditional school for girls
A traditional residential school for girls in India's holy city of Varanasi stands out for its singular history.
Ma Anandmayee Kanyapeeth is like a cloistered hermitage for girls and is one of the few places in the country which caters to the educational and spiritual training of young girls.
In many ways, it is a gurukul, a type of a residential school where pupils live near their guru or teacher. Photographer Paromita Chatterjee visited this unusual ashram or spiritual retreat.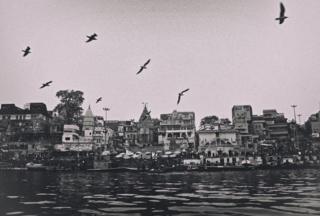 The 69-year-old school is located in Varanasi, the religious capital of Hinduism. Thousands of pilgrims come every day to take a dip in India's holiest river, the Ganges, which runs past the city.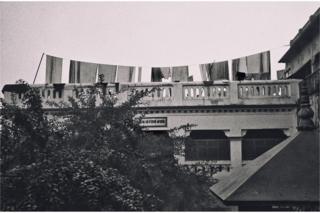 The school was established by Ma Anandmayee, a spiritual leader who was born in Bangladesh, and travelled widely in India as a pilgrim.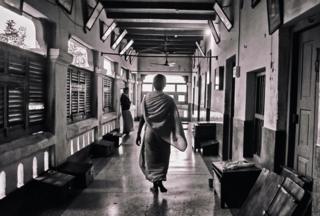 A normal day in the school begins as early as four in the morning. In the course of the day, the students get formal education as well as spiritual training.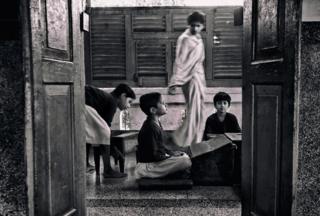 Girls as young as five are taken in, and they are kept under the guidance of the ashram until they attain adulthood. The lessons begin at 10am and continue until four in the afternoon.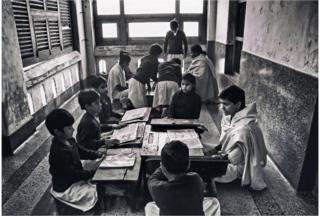 The school imparts lessons in ancient Hindu texts, including the Vedas, twice a day. The children also receive lessons in subjects as varied as Sanskrit grammar, English, Hindi, mathematics, history, geography, economics and sociology. This photographs shows girls arranging desks for their first class of the day.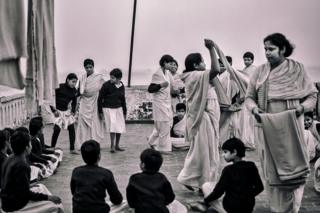 The children also get two hours of play time after their classes get over for the day. The school's website says there are arrangements for "training in music, household work, arts and crafts, stitching, embroidery, cooking and knitting" for the students.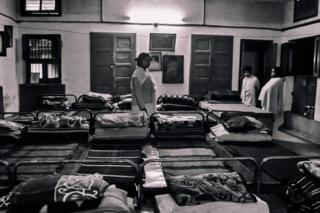 The girls stay and sleep in dormitories, and boarding facilities are spartan.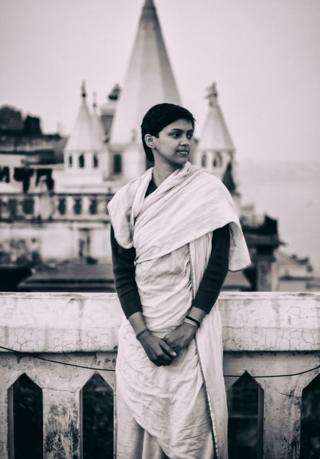 The school advocates a strict dress code, as the students grow older they graduate from the school uniform to a white sari. At all times, the girls have their hair cropped short.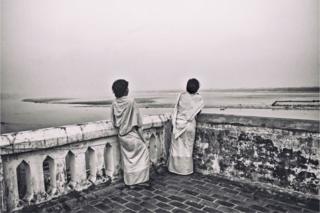 The teachers say that after the end of their schooling, the girls are free to go out into the world and choose their profession.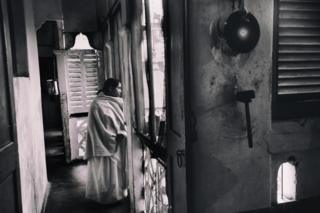 There are exceptions when members make the institution their home for their entire lives.
Photographs by Paromita Chatterjee