Nine Lives: Indian women with tuberculosis speak out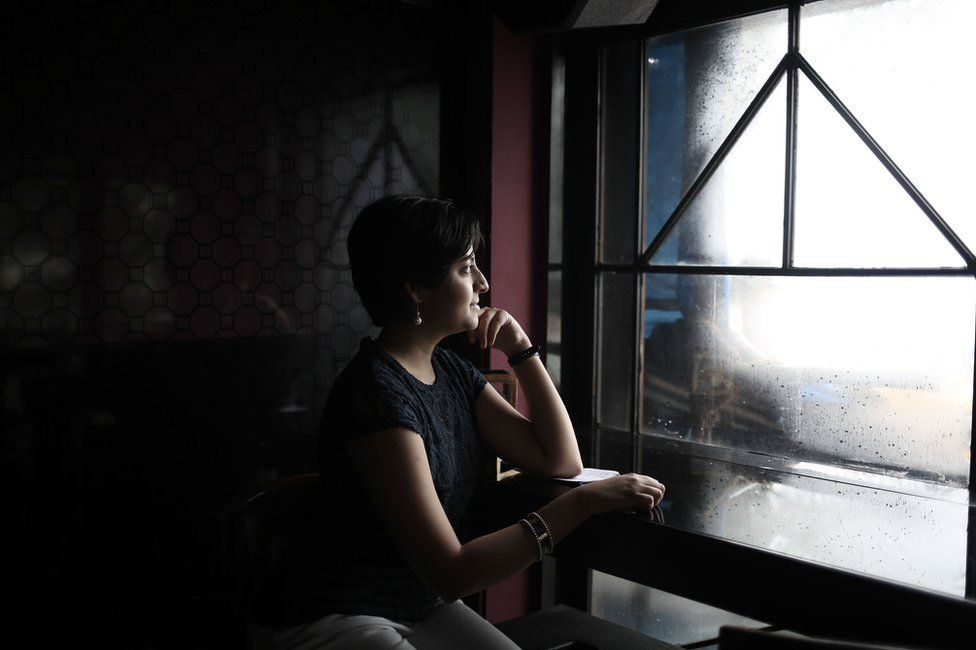 India is the tuberculosis (TB) capital of the world.
According to the World Health Organization, the country records 2.8 million new tuberculosis cases annually, of which more than 100,000 are multidrug resistant (MDR). The disease kills 485,000 Indians every year, and costs the government around $24bn (£19.2bn).
The WHO also estimates that roughly 40% of India's population has latent tuberculosis - where they are infected with the M.tuberculosis bacterium, but do not have active TB disease. People with latent TB are not infectious, but could develop active TB in the future.
The impact of TB is widespread. Treatment takes a financial toll on families, there are delays in diagnosis of the illness, drug resistant tuberculosis is often misdiagnosed and patients are stigmatised and shunned by society.
Women in particular bear the brunt of this situation. With less access to nutrition and health services as well as emotional and mental support, it is often a harder fight for women. Many end up being abandoned by their families.
The book Nine Lives by Chapal Mehra documents the journey of nine women survivors of tuberculosis. These are some of their views on the illness:
"TB can consume your life. Until my diagnosis I was an extremely focused person who was hoping to stand out and achieve my goals. I felt invincible - like nothing could stop me. With TB I felt everything was slipping away." -Mansi, 22, Mumbai.
"What we need is support, empathy and encouragement for TB patients. It's a physical battle but also a mental one where family and friends matter a great deal." -Durgawati, a 32 year old TB survivor from India's capital Delhi.
"Isn't it worrying that even today we don't know the exact number of multidrug resistant TB cases in this country? Isn't it scary that most MDR patients are misdiagnosed and treated incorrectly? What is worse is that most Indians cannot access the right diagnostics or drugs. Why are we letting a curable disease become so powerful?" -Deepti Chavan, a 32-year-old from Mumbai.
"If I reached a public space people would just leave, or they would loudly say 'she has TB, stay away, leave.'" -Tejal, 26 from Vadodara in the western Indian state of Gujarat.
"I remembered thinking that my child would be motherless if I stopped this treatment. Who would care for her?" -Nur, 29, from Katwa in West Bengal.
"What happens is that you get so frustrated that you are within these four walls, that you don't even have the energy to look outside the window, forget seeing another person. Within two to three months itself I had literally gone mad." -Debashree, 29, from the western Indian city of Pune.
"We could afford the best treatment so we did. But it worries me that millions of Indians are affected by TB. So what happens everyday to them?" -Sarika, 32, from Mumbai.