Taimur: Twitter debates Kareena and Saif's choice of baby name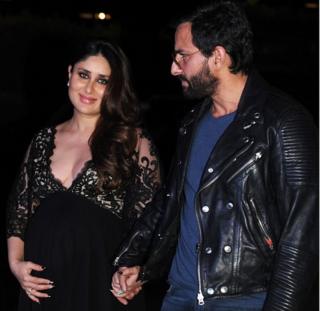 What could possibly go wrong when a top Bollywood couple name their newborn baby boy after a 14th Century conqueror?
Plenty, it seems. Many Indian Twitter users have criticised Kareena Kapoor and Saif Ali Khan for naming their son Taimur Ali Khan Pataudi.
Many believe that Taimur, known as Tamerlane in the West, killed thousands in India during his conquests.
But the couple's fans say that Taimur is just a name, which means iron.
Was Tamerlane actually disabled?
Kareena Kapoor gives birth to baby boy
Khan is the son of former Indian cricket captain Mansur Ali Khan Pataudi and Sharmila Tagore, a former actress. Kapoor's parents and grandparents were some of Bollywood's top actors.
The couple, dubbed Saifeena by the paparazzi, announced the birth of their baby on Tuesday.
"We are very pleased to share with you all the wonderful news about the birth of our son: Taimur Ali Khan Pataudi, on the 20th of December 2016," they said.
Indian Twitter users have been busy since then, debating and arguing if the couple were right to name their son after a controversial person.
But others, including politicians and Bollywood stars, believe that naming a child is a personal matter, and nobody should be agitated about the couple's decision to name their son Taimur.