India rupee ban: Garlands of money and other images of a cash crisis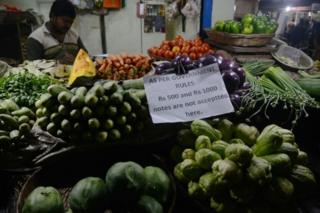 Millions of people have been queuing up outside banks all across India, six days after the government said that 500 ($7.6) and 1,000 rupee notes were no longer valid.
It's an effort to crack down on so-called black money and corruption, but many machines are not working or have run out of cash, leading to long queues and fights.
This is what a cash crisis has looked like.