Ideas from India to use and abuse redundant cash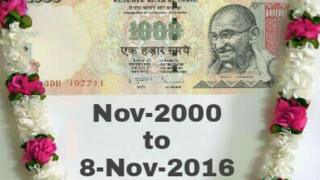 India has just withdrawn all 500 and 1,000 rupee notes as part of efforts to crack down on illegal money - and with a few exceptions they are no longer legal tender. The official advice is to exchange them at a bank, but if you are not inclined to be a responsible citizen, here are a few ideas people on social media have had.
1. Toilet paper
Why use regular old toilet paper rolls when you can use actual money?
You can use them on any part of your body, at your own risk.
2. Snack paper
Move over plastic, there's a recyclable alternative in town.
From peanuts to samosas, there's no limit to what these can hold.
And when you're done, you can even use it to wipe that grease off your mouth before throwing it away.
3. Monopoly money
Playing with fake Monopoly money is for kids, so up the stakes by using actual real life cash.
And admit it, you've always dreamed of this day.
4. Animal fodder
Finally, if none of these seem viable to you, don't throw your money away yet.
Nutritional value: Priceless.
Obviously, the real advice for people who hold the 500 and 1,000 rupee notes is to exchange them at banks between 10 November and 30 December. Until Friday 11 November hospitals will still accept the old notes, as will airports and railways stations - but only for the sale of tickets.