Kidney racket at top Delhi hospital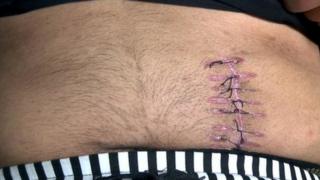 Indian police say they have uncovered an illegal trade in human kidneys in one the leading private hospitals in the capital, Delhi.
They say five people have been arrested so far, including two employees of the Apollo Hospital.
They are suspected of luring poor people to sell their kidneys for up to $7,500 (£5,170) before re-selling the organs for huge profits.
The hospital says it has been a victim and doctors were misled.
It is believed that the suspected gang members forged papers to dupe doctors into operating on the needy people in the belief that they were donating the kidneys to their relatives.
The Apollo Hospital has said it is a matter of "grave concern", adding that it is fully co-operating with the police.
"The hospital has been a victim of a well-orchestrated operation to cheat patients and the hospital," an Apollo spokesman said.
"We urge the police to take the strictest of action against all those involved," the spokesman added.
A chronic shortage of transplant organs is fuelling a lucrative black market trade in body parts across India.