India cancels licences of thousands of aid groups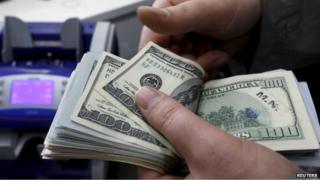 India has cancelled the registration of nearly 9,000 foreign-funded NGOs saying they have failed to comply with rules.
The charities had not filed their annual tax returns for three years and had failed to explain the delay, a home ministry order said.
In the last few months, India has taken a tough stance against aid groups.
Last week, the Ford Foundation was put on a watch list and ordered to seek government permission before giving money to local organisations.
And earlier this month, India froze the national bank accounts of Greenpeace, accusing it of violating the country's tax laws and working against its economic interests by "stalling development projects".
In an order, the home ministry said notices were issued to thousands of non-governmental organisations in October last year.
The groups were asked to furnish their tax details within a month, specifying the amount of foreign funds received, sources and the purpose for which they were received and how they were spent.
The government said only 229 have replied to the notices and that it was cancelling the registration of 8,975 groups "with immediate effect". Hundreds of other cases are still being reviewed.
Analysts say Prime Minister Narendra Modi's government is suspicious of foreign-funded aid organisations and a government intelligence report last year accused many activists of taking help from foreign countries to stall India's economic growth.