Man held over fatal Bangalore school shooting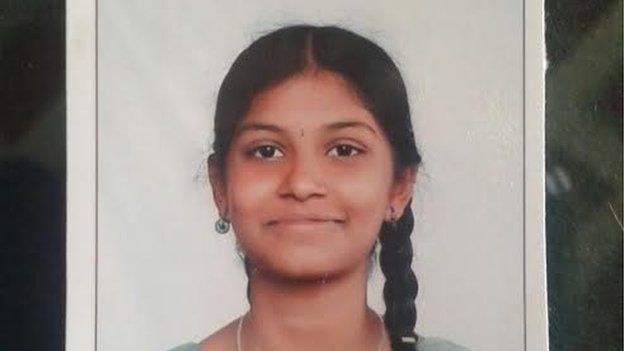 A man arrested on suspicion of shooting a female student dead and wounding another at a school in India has been remanded in custody.
The shooting occurred at a hostel attached to the private Pragati Residential School in Bangalore city.
Police say the alleged gunman, identified as Mahesh, was working as an office assistant in the school.
Incidents of gun crime at schools and colleges in India are very rare. It is not clear what prompted the shooting.
Police said on Thursday that Mahesh had been remanded until 12 April.
Mahesh is alleged to have barged into the room of 18-year-old Gautami and shot her in the head with a pistol on on Tuesday evening.
He then shot another student, Sirisha, who suffered severe injuries but is believed to be out of danger, say police.
He was arrested on Wednesday after a manhunt.
India has strict control laws, although a large number of feuds are settled with firearms.
In 2007, a 14-year-old schoolboy was shot dead by two fellow students at a school campus near the capital, Delhi.