Indian 'ran pro-Islamic State @ShamiWitness Twitter account'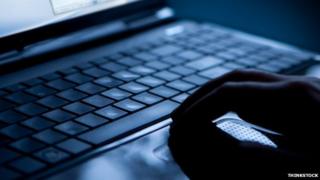 Police in India are investigating claims that a Bangalore business executive is behind an influential pro-Islamic State (IS) Twitter account.
On Thursday, Britain's Channel 4 News reported that the @ShamiWitness account was run by a senior member of staff at an Indian conglomerate.
The TV station named him only as Mehdi, saying his life might be in danger if his full identity were revealed.
The account provided news on IS and celebrated its rise in Syria and Iraq.
It had nearly 18,000 followers and was one of the main sources of information on the group in English.
The account was closed on Thursday shortly after the Indian businessman was contacted by journalists, Channel 4 News reported.
'Family needs me'
Bangalore police chief MN Reddi admitted his officers did not monitor social media, but said they had now launched an investigation.
"The city police as well as the internal security division of the Karnataka police are investigating the matter," he told BBC Hindi, adding that the National Investigation Agency had also been in contact with local police.
The IS militant group, which controls large swathes of Iraq and Syria, has used social media to recruit foreign fighters and to disseminate videos of their fighters beheading Western journalists and aid workers.
The @ShamiWitness account regularly engaged with the accounts of IS fighters in the region and praised those who died fighting.
The report said he told followers that he would have joined IS himself if his family did not depend on him: "If I had a chance to leave everything and join them I might have.. my family needs me here."