'Dead' Indian activist found alive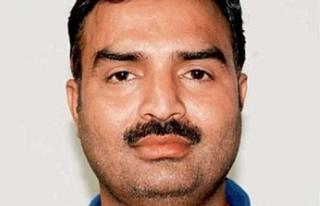 An Indian activist who was thought to have died in a car fire near the capital, Delhi, has been found alive in the southern city of Bangalore.
Police said Chandra Mohan Sharma had "faked his death" to live with another woman.
Mr Sharma has now been arrested on suspicion of killing the man whose body was found in the charred car.
Mr Sharma is a freedom of information activist and a member of the anti-corruption Aam Aadmi Party.
On 1 May, police said they had found the charred body of Mr Sharma in his burnt Chevrolet car in the suburb of Greater Noida.
Mr Sharma's relatives said he had been killed for exposing corruption and identified the body.
On 5 May, Aam Aadmi Party leader Arvind Kejriwal tweeted that a vigil would be held in the city to demand an "investigation of murder of RTI [right to information] activist Chandra Mohan Sharma".
On Thursday, however, Mr Sharma was arrested in Bangalore, where he was working in a car factory under a new identity, and brought to Delhi.
'New life'
Senior police official Preetinder Singh told reporters that the 38-year-old married activist had "faked his death" by killing a homeless man in his car and setting the vehicle on fire with help from a relative, who has absconded.
He said Mr Sharma had done this to live with another woman who he had begun seeing in Delhi.
Police said he shaved off his hair to change his appearance and faked his papers to get a job in a car factory in Bangalore, where the couple had moved.
Mr Sharma has denied all the charges, reports say.
When unconfirmed media reports began appearing earlier this week about the likelihood of Mr Sharma being found alive in Bangalore, his wife Savita Sharma said she suspected that this was linked to a woman.
"There was a young woman in our locality who was in touch with my husband. She used to contact him on his private number, which was known to only a few people. After a month of his death she also went missing," Ms Sharma told Hindustan Times newspaper.