West Bengal gang rape: Supreme Court orders compensation for victim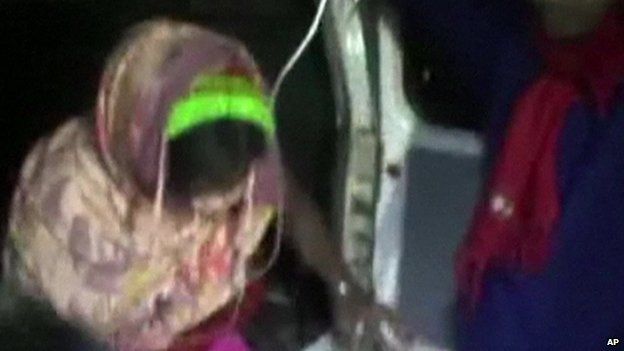 India's Supreme Court has ordered the West Bengal government to pay 500,000 rupees ($8,153; £4,940) to a tribal woman who was gang-raped in January allegedly on orders of village elders.
The judges said the state had failed to protect the victim's fundamental rights as a woman.
The 20-year-old woman said she was raped as villagers objected to her relationship with a non-tribal man.
Thirteen men, including the village headman, were held for the crime.
West Bengal police said the woman belonging to the Santhal tribal group was gang-raped for her relationship with a non-tribal man from a nearby village in Birbhum district.
The couple, who were in a relationship for almost five years, were caught when the man visited the woman's home with the proposal of marriage.
During the 'proceedings' of the kangaroo court, the couple were made to sit with hands tied. The man and the woman were each fined 25,000 rupees ($400; £240) for "the crime of falling in love".
The man paid up, but the woman's family were unable to pay, after which the headman, a distant relative of the woman, allegedly ordered the rape.
Clan-based village councils made up of local elders wield great influence over life in large swathes of rural India and often mete out punishments for offences deemed to contravene local traditions and mores.
The incident led to outrage in India with some describing it as "inhuman and completely outrageous" and calling for a quick trial and punishment for the rapists.
Scrutiny of sexual violence in India has grown since the 2012 gang rape and murder of a student on a Delhi bus.
The government tightened laws on sexual violence last year after widespread protests following the attack.
But violence and discrimination against women remain deeply entrenched.