Indian media: AAP move to block foreign retail criticised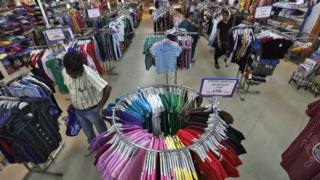 India's business community has criticised the Aam Aadmi Party government's decision to block foreign direct investment in the retail sector in Delhi, papers report.
The Aam Aadmi Party (AAP), or Common Man's Party, made an impressive debut in the recent assembly elections and formed a government with support from the Congress party and its leader, Arvind Kejriwal, became the chief minister.
Fulfilling one of its poll promises, the Delhi government has withdrawn the permission given by its predecessors to foreign retailers to set up supermarket chains in the capital.
The CNN-IBN website says the Delhi government's move "is drawing flak from the India Incorporate".
"If one party reverses the decision of its rival dispensation upon change of guards, the policy and political risks for global investors would definitely increase in India, scaring them away," industry body Assocham (The Associated Chamber of Commerce and Industry of India) said in a statement.
A report in The Times of India says that the "India Inc on Monday expressed strong displeasure over the Delhi government's decision to withdraw approval [given by the previous Congress government in the state] to foreign direct investment (FDI) in multi-brand retail, saying the move was likely to hinder foreign investments flowing into the country".
"This direct negation without demonstrating a search for a viable alternative would hamper investment sentiment," the report quotes Ficci (Federation of Indian Chambers of Commerce and Industry) president Sidharth Birla as saying.
The AAP, however, has defended its decision.
"The AAP is not against FDI, but in the current scenario, it can increase unemployment in the city. We agree that FDI in retail improves the consumer's choice. But experience the world over shows that it leads to loss of jobs to a large extent," said Mr Kejriwal.
Staying with Delhi, Mr Kejriwal's government has decided to receive public grievances online after its idea of holding "janata darbars" - public feedback sessions - seems to have backfired, reports the Hindustan Times.
The decision comes after a "stampede-like" situation on Saturday when Mr Kejriwal and other ministers held a session on a street to address public grievances, the paper says.
"Now, we are making a system through which people can report their grievances online. We will also set up a call centre," the paper quotes Mr Kejriwal as saying.
Harvest festival
Moving on to international news, Sri Lanka has released 52 Indian fishermen ahead of talks on 20 January on the issue of fishermen from both countries violating maritime border restrictions, reports The Hindu.
India has reciprocated with the release of equal number of imprisoned Sri Lankan fishermen held in the southern city of Chennai, the paper says.
Meanwhile, the US has decided to return three "stolen" artefacts to India as a "feel-good" gesture in the wake of a diplomatic row over the arrest of Indian diplomat Devyani Khobragade in New York, The Indian Express reports.
Ms Khobragade, who has been formally indicted by a US grand jury for alleged visa fraud and underpaying her maid, returned to India on 10 January after getting diplomatic immunity.
"The artefacts include a sandstone sculpture of [Hindu god] Vishnu and [goddess] Lakshmi, a sandstone sculpture of Vishnu and [goddess] Parvati and a black stone figure," the paper says.
These artefacts were recovered by the US authorities from smugglers in 2010.
In some good news for art lovers, London's Tate Modern Art Gallery will hold a show from 16 January to 8 February in Delhi's Hauz Khas area, reports The Hindu.
Jordanian artist Lawrence Abu Hamdam, French-Norwegian artist Caroline Bervall, Danish artist Nikolaj Bendix Skyum Larsen along with five Indian artists will participate in the show, the paper says.
The project is in collaboration with Khoj, a city-based art group.
And finally, several parts of India are celebrating the annual harvest festival on Tuesday.
The festival is known as Lohri in Punjab, Pongal in southern India and Makar Sakranti in northern India.
BBC Monitoring reports and analyses news from TV, radio, web and print media around the world. For more reports from BBC Monitoring, click here. You can follow BBC Monitoring on Twitter and Facebook.