Indian Mars mission snag 'resolved'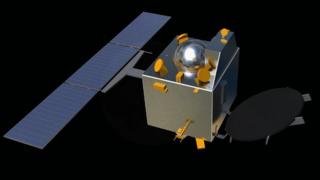 India's mission to Mars has overcome a technical problem and appears to be back on track, the country's space research agency says.
The problem occurred on Monday when a planned engine burn failed to raise the spacecraft's orbit around Earth by the intended amount.
The Indian Space Research Organisation (Isro) has now pushed the spacecraft to a higher orbit as planned.
Isro officials said its final orbit "will be known in a few hours".
The problem occurred during a manoeuvre designed to boost the craft's maximum distance from 71,623km to 100,000km.
A problem with the liquid fuel thruster caused the 1,350kg vehicle to fall short of the mark.
As a solution, the Mars Orbiter Mission (MOM) - known informally as Mangalyaan, or Mars-craft - executed an additional thruster firing to make up for the shortfall early on Tuesday.
Speaking to Pallava Bagla, science editor at Indian broadcasting network NDTV, Isro's chairman K Radhakrishnan said: "All is well and operations completed as planned. The final orbit of the spacecraft will be known in a few hours."
Mr Bagla told BBC News that the "spacecraft has been put on required velocity and seems to be on track".
Instead of flying directly to Mars, the $72m (£45m) probe is scheduled to orbit Earth until the end of the month, building up the necessary velocity to break free from our planet's gravitational pull.