Indian media criticise violence against domestic workers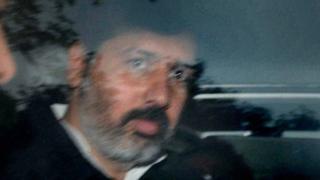 Newspapers feel the death of a servant at an MP's house in Delhi puts the spotlight on the "inhumane treatment" given to domestic workers in India.
MP Dhananjay Singh and his wife Jagriti were remanded in custody on Wednesday after a servant working at their home died of severe injuries.
The MP has denied any involvement in the case, while his wife has not made any public statement yet.
Several cases of violence against domestic workers have been reported in the city in the past few months.
The Indian Express says the latest incident has "yet again raised concerns about the treatment meted out to domestic workers".
"Suffering silently in the upscale and posh areas of our metros, these housemaids have nowhere to go and seek help," the paper adds.
"Humane treatment of domestic aides is a serious civilisational issue in which the upper crust of our society has not fared too well. Recent incidents, including the death of a maidservant in an MP's residence in Delhi's posh South Avenue, indicate the inhuman nature of unequal relationships in which the master is inevitably the aggressor," says The Asian Age.
The Hindustan Times says "there is no fear of the law, leave alone any empathy for those who keep our homes running".
Hindi daily Amar Ujala feels that society needs to do more to ensure the safety of domestic workers.
"After a day's hard work, all they get is hunger, sleep deprivation, insult and in some cases extreme violence... Unless the society wakes up against such brutal behaviour, such treatment will continue," it says.
Meanwhile, the opposition Bharatiya Janata Party (BJP) has demanded enhanced security cover for its prime ministerial candidate Narendra Modi, The Asian Age reports.
The demand comes after a series of blasts on 27 October at a rally addressed by Mr Modi in Bihar which killed at least six people and wounded 102 others.
The government, however, says "adequate security measures were already in place" to protect Mr Modi.
Tributes for Tarla Dalal
Meanwhile, a minister in the eastern state of West Bengal has lost his ministry over the rising potato prices in the state, The Indian Express reports.
Chief Minister Mamata Banerjee took over the charge of agricultural marketing department, while retaining minister Arup Roy in the cabinet without a portfolio, the report says.
"Arup, I am taking over your department. You understand how difficult the situation has become. But you will remain in the cabinet," the paper quoted the chief minister narrating how she conveyed her decision to Mr Roy
Elsewhere, tributes are pouring in for celebrity chef Tarla Dalal, who died of a heart attack on Wednesday in Mumbai at the age of 77.
"She was, and will always be, India's first food celebrity… Her books made it possible for many millions of people to know about international food in a very affordable and accessible way," The Times of India quoted chef Sanjeev Kapoor as saying.
Ms Dalal was awarded civilian honour Padma Shri in 2007.
And finally, the police in the southern city of Mangalore got a pleasant surprise when they received a parcel containing about a dozen idols, studded with precious stones, which were stolen from a famous temple on 5 July, The Deccan Herald reports.
The idols were embedded with sapphires, emeralds, crystals, pearls and rubies, and were sent from a post office in the eastern state of Orissa on 2 November, the report adds.
BBC Monitoring reports and analyses news from TV, radio, web and print media around the world. For more reports from BBC Monitoring, click here. You can follow BBC Monitoring on Twitter and Facebook.