Indian hospital negligence: Payout of nearly $1m ordered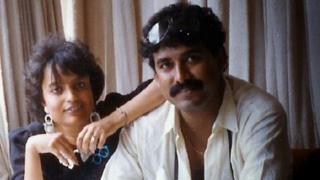 India's Supreme Court has ordered a Calcutta hospital to pay nearly $1m to a US-based Indian doctor in a case of medical negligence which led to his wife's death in 1998.
Kunal Saha's 36-year-old wife, Anuradha, died of kidney failure in the hospital.
Dr Saha blamed the doctors at the Advanced Medical Research Institute (AMRI) for the death.
Correspondents say the payment is the highest ever awarded in India.
The hospital has been given eight weeks to pay the compensation amount of 59.6m rupees ($968,543; £598,115) .
Dr Saha was awarded a smaller payout by a consumer dispute commission in 2011. He appealed to the Supreme Court which resulted in Thursday's order.
Anuradha, a child psychologist, had contracted a rare skin disease while visiting India in 1998.
She was wrongly diagnosed and given an overdose of steroids by the doctors at AMRI which resulted in her death.