Indian media worried over falling education standards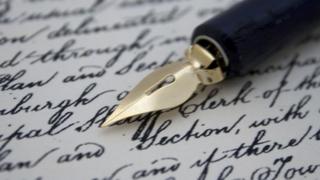 Media are worried over the falling standards of higher education in the country after a study revealed that no Indian university is in the list of the world's top 200 institutions.
The Quacquarelli Symonds (QS) World University Rankings published on Tuesday ranked 800 universities from 76 countries on the basis of four criteria - research, teaching, employability and internationalisation.
Even the elite Indian Institutes of Technology (IITs), which are counted among the country's finest universities, could only manage a ranking of 222, the Hindustan Times reports.
The ratings are "an unpleasant surprise" to those who think that Indian higher education is world-class, the paper says in an editorial, adding that "there's little doubt that the absence of truly exemplary institutions of learning is terrible news for a country that aspires to be a world leader".
The Indian Express says that the government "has failed to act upon the infirmities in Indian institutions, in upgrading their curriculum, producing and recruiting the needed faculty, and regulating admissions - and allowing them enough autonomy to do so".
The paper, however, hopes that the government's decision to allow foreign universities to set up campuses in India will raise educational standards.
"The hope touched off by this move must encompass domestic educational providers too, by drawing attention… to the grave problems that inhibit state-funded universities from achieving their potential," it says.
The Tribune is also optimistic, saying that the "huge gap in demand and supply" in higher education will be addressed by the coming of foreign private universities.
Moving on to foreign affairs, India has decided to fund a power project in Liberia, the Zee News website reports.
In a press statement during a visit by Liberian President Ellen Johnson Sirleaf, Prime Minister Manmohan Singh on Wednesday said that India has been helping Liberia's development efforts and that "our decision to sign a line of credit agreement of $144m (£91m)… to fund a power transmission and distribution project in Liberia will further enhance our engagements".
Staying with foreign affairs, Indian Foreign Minister Salman Khurshid will have an "informal meeting" with his Pakistani counterpart Sartaj Aziz on the sidelines of the Shanghai Cooperation Organization meet in Kyrgyzstan on Friday, The Times of India reports.
"The engagement in Bishkek is expected to lay the groundwork for the proposed meeting later this month between PM Manmohan Singh and his counterpart Nawaz Sharif in New York where the two PMs will participate in the 68th session of the United Nations General Assembly," the report adds.
Curfew relaxed in Muzzafarnagar
In domestic news, the riot-hit northern Indian town of Muzaffarnagar was "largely calm" after a curfew was relaxed for four hours on Wednesday, the DNA reports.
"Tens of thousands of men and women poured onto the streets for panic buying of essential commodities when authorities relaxed curfew… When the four hours got over, the otherwise bustling Muzaffarnagar again became a ghost town, taken over by soldiers and other security forces," the paper said.
At least 38 people have been killed since clashes erupted between Hindus and Muslims on Saturday.
Meanwhile, Bollywood and the south Indian film industry are all set to come together for a celebration marking 100 years of Indian cinema, the Deccan Herald reports.
Politicians and the "creme de la creme" from the Hindi, Tamil, Kannada, Telugu and Malayalam film industries will converge in Chennai for the four-day festival which starts on 21 September, the paper says.
And finally, the Reserve Bank of India (RBI) has appealed to people to refrain from using currency notes to make garlands, a common practice at weddings and political rallies.
Bank notes "should be respected as they are a symbol of the sovereign and the public should not misuse them," an RBI statement says.
Controversial Dalit leader Mayawati was criticised in 2010 for accepting a huge garland made entirely of 1,000-rupee notes.
BBC Monitoring reports and analyses news from TV, radio, web and print media around the world. For more reports from BBC Monitoring, click here. You can follow BBC Monitoring on Twitter and Facebook.