Death toll rises after riots in India's Muzaffarnagar.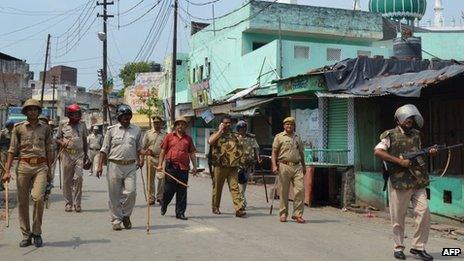 At least 38 people have been killed in clashes which erupted between Hindus and Muslims in the northern Indian state of Uttar Pradesh, police say.
A curfew has been extended for a third day in riot-hit areas of Muzaffarnagar district. Clashes began on Saturday.
Hundreds of people have been arrested. Officials say security is improving.
Thousands of people fled their homes in the violence which was sparked by the killing of three men who had objected to the harassment of a young woman.