Fire in Mumbai's Andheri factory kills five people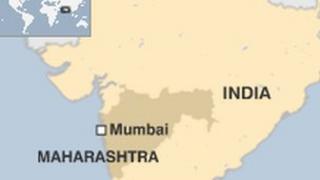 Five people have been killed and three others injured in a fire that swept through a factory in the western Indian city of Mumbai, fire brigade officials said.
The fire broke out after an explosion in the chemical factory in the Andheri area early on Friday. The cause of the blast is unclear.
Several fire-fighting vehicles reached the area and doused the fire.
The injured have been taken to a local hospital.
A local resident said people living near the factory woke up after hearing the explosion and "saw a lot of smoke".
"We came here after hearing people crying for help. We helped an old man escape," eyewitness Sartaj Ahmed told the NDTV news channel.
In January six people died and seven others were injured in a fire that swept through a slum in Mumbai.
And last year three floors of the headquarters of the Maharashtra state government building in Mumbai were gutted in a massive fire.