Is India facing a 'cultural emergency'?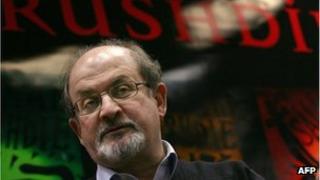 Is India facing what author Salman Rushdie calls a "cultural emergency" with writers, painters and filmmakers being targeted by the mob? (The Emergency in the 1970s was the darkest hour in Independent India's history when civil liberties were suspended.)
Consider the events that have made the front pages this week.
Leading academic Ashis Nandy is threatened with arrest after he makes controversial remarks about corruption and disadvantaged groups at the popular Jaipur literary festival. Sir Salman himself is asked to stay away from a film promotion and a literary festival in Calcutta, supposedly one of India's more liberal cities, because authorities fear protests from fringe Muslim groups. Similar groups have demanded a ban on actor-director Kamal Haasan's new film Vishwaroopam, prompting the star to complain about "cultural terrorism".
The outsize controversy over the remarks made by Prof Nandy, who was once voted one of the world's top 100 public intellectuals by Foreign Policy magazine, demonstrates how fringe groups can threaten free speech with impunity.
At a panel discussion ironically called the Republic of Ideas, the scholar said "most of the corrupt" in India came from its most disadvantaged groups, but he also said that corruption among the rich was less conspicuous.
All hell broke loose: there was a tsunami of media-generated outrage, a police complaint was lodged against Prof Nandy, and prominent Dalit leader Mayawati said he should be sent to prison. Very few people seemed to be listening to Prof Nandy's patient clarifications. Dalit scholar Kancha Ilaiah said Prof Nandy had made "a bad statement with good intentions". But the harassment of the good professor is likely to continue.
Sir Salman, who's no stranger to controversy in India, was asked to stay away from promoting Midnight's Children, the film based on his novel, and a book fair in Calcutta on Wednesday following fears of fringe Muslim groups protesting against his presence. "Rushdie banished from Calcutta," said a shocked Telegraph newspaper.
And in Chennai (Madras) in southern India, Kamal Haasan, according to reports, has agreed to personally cut parts of his big budget film Vishwaroopam because some Muslims groups don't like the way the community has been portrayed in the film.
This after the film has been cleared by official censors, and the high court has thrown out moves to ban the film from being screened. A tired Kamal Haasan said he was fed up with the controversy and contemplating leaving the country. There's a grim precedent: one of India's greatest painters, MF Husain, was literally hounded into exile for drawing a Hindu goddess naked.
Last year cartoonist Sudhir Tailang told me that a "new intolerance" was gripping India. He was dismayed by the arrest of anti-corruption cartoonist Aseem Trivedi after a lawyer complained that his cartoons mocked the country and its constitution.
The new intolerance, many believe, is also being fuelled by a section of India's sensation-seeking media, which "dumbs down" nuanced debates.
Others argue that politicians should share a large part of the blame. "When politicians abdicate the responsibility of standing up for the average citizen in the face of such action, when they become cheerleaders for intimidation in fact, the republic is in trouble indeed," says The Indian Express newspaper. The question is, why are most Indian politicians and the government silent about such attacks on free speech?