India tests short-range Prithvi-II ballistic missile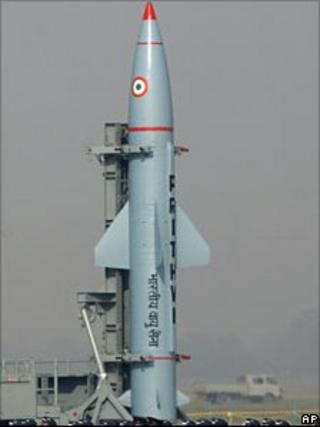 India has successfully tested its short-range ballistic missile capable of carrying nuclear warheads, defence officials say.
The Prithvi-II surface-to-surface missile with a strike range of 350km (217 miles) was launched from Chandipur in the eastern state of Orissa.
It is capable of carrying from 500kg (1102lb) to 1000kg of warheads.
India and Pakistan routinely carry out missile tests, and normally notify each other in advance.
Prithvi is the first missile developed under India's prestigious Integrated Guided Missile Development Programme and is already inducted into the Indian Armed forces, according to the Press Trust of India.