India tycoon murders investigated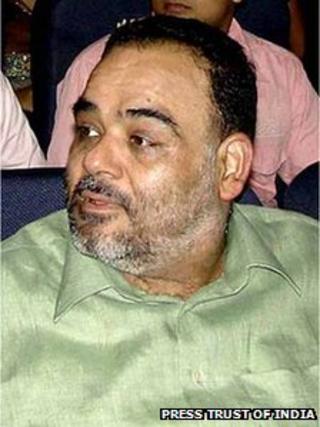 Police in the Indian capital, Delhi, have questioned a number of people in connection with the killings of a controversial liquor baron and his brother in a shootout.
Ponty Chadha and his younger brother, Hardeep, were killed in a farmhouse following a property dispute.
Exact details of the incident on Saturday are still unclear.
But according to one version Hardeep shot his brother, leading to an exchange of gunfire between two sides.
The two brothers were cremated in the capital on Sunday evening
Reports say Delhi police questioned 15 people, including security guards, in connection with the incident which happened in a farmhouse owned by the family on the outskirts of Delhi.
"There was a lot of ill-will between the two brothers," family lawyer Gaurang Kanth was quoted as telling a news channel by the AFP news agency.
"It is a shock for everybody - nobody expected it to escalate to this level."
Mr Kanth said there were a "lot of problems regarding the property settlement" between the two brothers after the death of their businessman father Kulwant Singh Chadha last year.
Ponty Chadha, whose formal name was Gurdeep Singh Chadha, was in his fifties.
He ran a liquor business which was estimated to be worth over $1bn (£625) and was mostly concentrated in the northern state of Uttar Pradesh.
He also had interests in real estate, shopping malls, sugar mills and film production.
Mr Chadha was very close to a number of ruling and opposition politicians in the states of Uttar Pradesh, Punjab and Uttarakhand.