India: Kashmir protests after Facebook 'slur'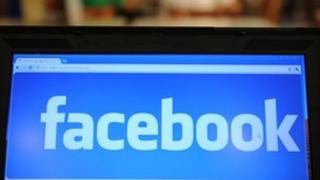 Muslims in Indian-administered Kashmir have protested against Facebook posts which they say insult Islam.
Police have arrested three people, all Hindus, from the Kishtwar district for allegedly running a "campaign" against Islam on the social networking site.
Two of the men are government teachers. Authorities said they had been dismissed from their jobs.
Police were put on alert after Muslim leaders called for a shutdown in the valley on Tuesday.
On Monday Muslim protestors clashed with relatives of the three men who allegedly put up the Facebook posts in Kishtwar, Doda and Bhaderwah districts.
Some protestors pelted a local police station with stones and damaged vehicles.
Authorities have blocked a Facebook page on which the three men had allegedly posted morphed pictures of the Koran and Kaaba. They have also asked the police to charge the men with violating public safety.
Religious tensions erupt occasionally in Kashmir's districts of Kishtwar, Poonch and Kargil, the BBC's Riyaz Masroor in Srinagar says.
Last month a strike called by an alliance of Kashmiri religious groups to protest against the amateur anti-Islam film, which led to worldwide protests, hit normal life in the valley.
Thousands have been killed in Indian-administered Kashmir since a revolt against Indian rule began in 1989.
In recent months there has been a lull in violence in Kashmir, which is claimed by both India and Pakistan.