Sun TV Network wins IPL Hyderabad bid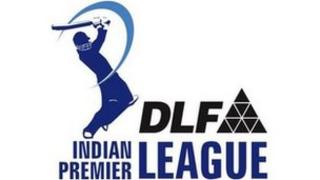 Indian media group Sun TV Network has won the bid for the Hyderabad franchise in the Indian Premier League.
The Chennai-based company bid 850m rupees ($15.9m; £9.9m), the Board of Control for Cricket in India (BCCI) announced on Thursday.
Deccan Chronicle Holdings Limited ran the city's original team, Deccan Chargers, but the franchise was thrown out of the IPL for not paying players.
The team was put up for sale last month to tide over a financial crisis.
But Deccan Chargers failed to find a buyer.
The team had won the championship in 2009 but since then has performed erratically - it finished eighth among nine teams last season.
The owners had paid $107m (£67m) for the franchise in 2008.
Sun TV is one of India's biggest networks, owning dozens of television and radio channels in different languages.
The Sun TV bid was significantly higher than the second highest offer of 690m rupees, BCCI secretary Sanjay Jagdale said in a press release on Thursday.
"This franchise fee represents a premium of over 100% above the amount paid by Deccan Chronicle Holdings Limited for the Hyderabad franchise in 2008."
The IPL is considered to be the world's showcase for Twenty20 cricket.
Top Indian and international players take part, contributing to what is the world's richest cricket tournament.