Will India's insurance and pension reforms help people?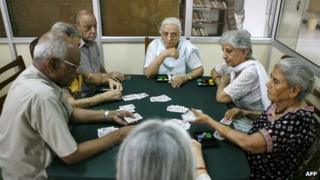 The Indian government has approved 49% foreign direct investment in insurance companies and opened the pension sector to foreign investors. Business analyst Alam Srinivas on what this means for India's consumers.
COMPETITION WILL INCREASE COVERAGE
The bulk of Indians do not have access to life insurance and pension.
According to a 2011 NCAER report, which was commissioned by the Insurance Regulatory and Development Authority, the problem assumes a critical proportion because India, unlike many western nations, has very few government-led social security schemes, and no unemployment benefits.
To be true, more people in India have insurance than in other East Asian, South Asian and BRIC nations. Still, while 65% of the urban population have life insurance, the figure is abysmally low in rural areas - 40% in areas that have banks, and almost zero in non-bank ones.
Only 12% of the 400 million plus workforce in India get pensions, and they are largely employees with central and state governments, and the organised sector.
Past experiences, however, indicate that the entry of foreigners or local private players in these sectors has shown mixed results.
Insurance was opened up for both foreigners (a 26% cap which will now be increased to 49%) and Indian companies in 1999, and liberalisation led to a growth in insurance premiums by more than 40% per annum in the past few years.
But even after 13 years, as a recent McKinsey report stated, "the market is still in a nascent stage".
Indian private players were allowed to handle pension funds over three years ago under the New Pension Scheme (NPS).
The number of people who have opted for NPS is 3.6 million (August 2012), with the majority of them being those who have been forced by the government to do so.
So, what is required are more efforts from the government to cajole and force people to join pension funds and buy insurance plans.
FDI WILL LEAD TO MORE CHOICES
Supporters of the move argue that foreign expertise and technology will help the insurance and pension industry in India to introduce innovative and personalised products that will attract more buyers.
Insurance and pension needs differ from person to person and depend on a number of factors such as age, marital status, number of children and income level. Therefore, there is a need to have a wide range of products to woo them.
However, as the McKinsey report on insurance mentioned above concludes, "The strategies and business models (of the foreign and Indian firms) are largely "one-size-fits-all".
Similarly, the choices under NPS, which is a voluntary scheme and meant for all Indians, are limited; one can only invest in three categories of financial instruments, with a cap of 50% in equities.
Thus, reforms are required to give more freedom and flexibility to private players, including foreign companies, to increase their offerings and tailor them to suit different categories of buyers.
INFLUX OF FOREIGNERS WILL MAXIMISE RETURNS AND BENEFITS
India has a number of pension schemes, apart from NPS.
The Employees' Provident Fund Organization (EPFO) is a government body, which manages funds of over $50bn compulsorily put in by central government employees who joined service before 2004 and workers in the organised sector. The respective states have mandatory funds for its workers.
The NPS started in 2004 for central government employees, who joined the service from that year, and in 2008 it was made voluntary for all citizens, including those employed in the unorganised sector.
In the past five years, the EPFO has announced assured annual returns of between 8.5 and 9.5%. The NPS does not indicate any fixed returns, but given its investment restrictions, the figure may not be much different, and can be lower.
Most experts, including the former chairman of PFRDA (Provident Fund Regulatory and Development Authority), maintain that the ideal annual income from pension must be in the 15-29% bracket.
This is necessary since inflation in India has invariably been more than 5% and annualised proceeds of 8.5-9.5% do not lead to adequate wealth creation for retired people.
In the insurance sector, the premiums are high for a person on a low income.
"The insurers still consider the average life span of an Indian to be 65 years, though it has gone up to 80 years. The former figure makes insurance too expensive," says Dhirendra Kumar, CEO, Value Research, a mutual fund research company.
With their knowledge, the foreigners and private players can invest pension funds in a manner that will maximise these returns, and launch insurance products to increase benefits to buyers.
As said earlier, this does not happen automatically.
The various pension schemes as well as insurance assumptions (like average life span) need to be changed, and corrected periodically, to ensure higher returns and benefits.
FDI WILL IMPROVE FINANCIAL LITERACY AND AWARENESS
The 2011 NCAER survey said that "awareness was the basic hurdle" for lack of coverage in insurance. This was exacerbated by the fact that insurance agents are unable to explain the features of the products and customers have to deal with lengthy and unfriendly documents.
In the case of pension, past government reports have criticised the EPFO high contributions, low returns and deficient services.
An IIM (Ahmedabad) study by Ramesh Gupta stated that the EPFO scheme "is not an effective vehicle for retirement savings" and "there are doubts about the viability" as it will be unable to pay the pensioners as and when the time comes to do it.
Most people, who are forced to put money in EPFO schemes, are unaware of these risks.
The EPFO funds are largely invested in fixed-returns government securities, which hardly beat inflation. Thus, the value of the corpus has gone down or remained almost stagnant.
Even today, the central government pumps in over $12bn (£7.41bn) a year in EPFO to ensure its annualised returns. The states put in more money cumulatively to do so for their respective pension funds.
Along with the two regulators, IRDA and PFRDA, the foreign firms will be forced to educate the consumer to grow their businesses. Hence, the literacy and awareness levels will go up.
However, this has not happened in insurance, where foreigners have been present for the past 13 years.
The bulk of insurance products sold in the recent past have either been single-premium ones, which are meant for saving taxes, and ULIPs (Unit-linked Insurance Plans), which are seen as investments.
Only the regulators can perform the function of improving financial literacy in India; private companies, including foreign ones, do not necessarily take up this responsibility.