India PM Singh pledge over corruption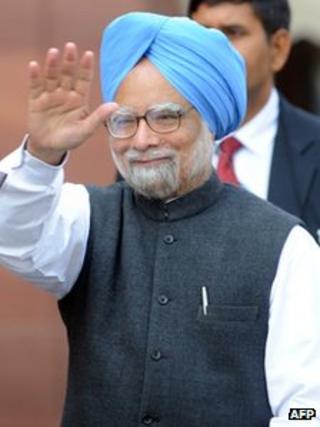 Indian PM Manmohan Singh has said his government will strengthen the country's anti-corruption laws.
He said the government was also considering laws to protect honest government workers and making corporate failure to prevent bribery an offence.
"The mindless atmosphere of negativity and pessimism" created over the issue of corruption will only "damage our nation's image", he said.
Mr Singh's government has been hit by a series of corruption scandals.
Speaking at an anti-corruption conference in the capital, Delhi, on Wednesday, Mr Singh said that "a clear and unambiguous definition for the term corruption... is being sought".
He said that changes in laws were necessary as "it is difficult to tackle consensual bribery and the supplier of the bribe goes scot free" because of loopholes in the existing anti-corruption law.
The Congress-led government has come under increasing pressure recently from the opposition and activists over the issue of corruption.