Tendulkar proposes sports training for India schools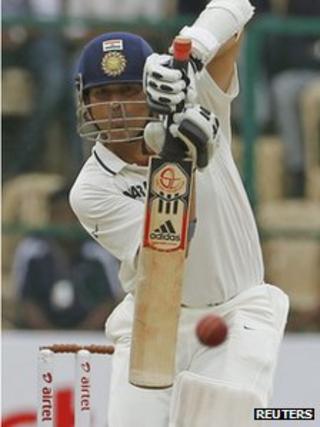 Indian cricket star Sachin Tendulkar, who is also an MP, has said he wants to work with the government to boost sports in schools, reports say.
Tendulkar's thoughts were reportedly outlined in the first official letter he wrote since taking his parliamentary oath in June.
Reports said he wrote to the human resource development minister with ideas to "integrate sports" in schools.
Minister Kapil Sibal said he invited the cricketer to make a presentation.
Tendulkar is the first cricketer to score 100 international centuries. The 39-year-old cricket star is revered by millions of Indian cricket fans.
"We welcome Sachin Tendulkar's proposal and I have already written to him for a presentation so that the details can be talked through," Mr Sibal told The Indian Express newspaper.
Last week, the batsman, who is the leading run-scorer and century maker in Test and one-day international cricket, admitted for the first time that he is considering retirement.
However, he said he expected to play in the home Test series against England in November and December.
Tendulkar made his international debut in 1989 and has played 188 Tests and 463 one-day internationals.