Biswas: Some good reads for the week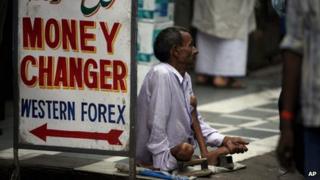 Why don't Indians talk about inequality? Are Indian politicians really interested in reform? Why is the newspaper business in India thriving?
Beginning this week, I will be regularly flagging up some good reads on India from around the world. I am not endorsing any views contained in the pieces.
INDIANS AND INEQUALITY
Why do people in one of the world's most unequal nations avoid talking about inequality?
In a scholarly, must-read essay in The Caravan magazine, Pratap Bhanu Mehta, who heads the Delhi-based Centre For Policy Research, writes that India still "breathes an oppressive atmosphere of social inequality" despite significant reduction of poverty.
But a "deep and pervasive culture of avoidance" hobbles clear thinking about inequality. "Everybody hopes the system will change, but absolves themselves of the responsibility for bringing about that change," writes Mr Mehta, who has taught at Harvard. The scale of silence is unusual, he writes, in a society which is richly plural and argumentative and has democratic politics.
Mr Mehta argues that social distance - caused by divisions of caste and class - reduces trust, makes collective action difficult and perpetuates inequality. Inequality also produces a society which suffers from low self-esteem.
India typically deals with inequality by giving out handouts and pushing affirmative action. But, as Mr Mehta points out, segregated social spaces and caste hierarchies ensure that inequality is alive and well. "The biggest failure of Indian political imagination," he writes, is "while promising emancipation, it also made caste categories inescapable."
ARE INDIAN POLITICIANS REFORMS SHY?
Yes, suspects Adam Roberts writing in the Economist magazine. The magazine has published another special report on India, which touches upon its many challenges - messy politics, an austere foreign policy, lack of skill building, the state of cities.
Echoing the sentiments of many Indians, Mr Roberts writes India has always pushed economic reforms when faced with a crisis. Even small reforms can kick up a political storm, as the recent decision to allow global supermarket chains showed.
Mr Roberts writes that politicians, rattled by the defeat of the "most recent reforming government" led by the BJP in the 2004 general elections, "show no wish to be bolder".
Also, the report says, the "old broad consensus in favour of reform has broken". (It is debatable, however, whether India has been able to forge a consensus in favour of reforms at all.) Crony capitalism and "robber baron politicians" have helped matters.
So, Mr Roberts believes, gloomsters may be half right. "India's politicians are not, by instinct, reformers. They act when pushed."
INSIDE THE 'WORLD'S LARGEST ENGLISH NEWSPAPER'
"We are not in the newspaper business, we are in the advertising business," Vineet Jain, one of the owners of The Times Of India, reportedly the world's biggest selling English language daily, tells Ken Auletta of The New Yorker magazine. "If 90% of your revenues come from advertising, you're in the advertising business."
Mr Auletta's innovatively titled Citizens Jain, is a rare and incisive look into India's largest media company, which is fuelled by a thriving newspaper business.
Mr Jain's company - which he runs with his brother, Samir - owns a dozen newspapers (The Times of India alone reports a daily circulation of more than three million), 18 magazines, two satellite news channels, a movie channel, a Bollywood lifestyle channel, a radio network and a raft of internet sites. It also mops up half of all English language print advertising in the country. The company earns $1.5bn in revenues and is debt free.
Mr Auletta writes that the success of The Times of India, a "bulletin board rather than an agenda-setter", is a "product of their content and the unorthodox philosophy behind it" - gossipy celebrity-driven city supplements, advertorials, "private treaties" in which the company accepts adverts in exchange for equity (it has a stake in more than 350 companies), and breaking down the walls between the newsroom and sales departments.
Critics of the paper tell Mr Auletta that commercial success has not led to top quality journalism. "The Times has corrupted the entire face of Indian journalism, including television," a senior-Mumbai based editor tells him. Others say the paper covers less international news, arts and many of India's pressing problems.
At the heart of the rise of TOI - as the paper is popularly called - is the fact that India remains the most thriving market for newspapers in the world, writes Mr Auletta.
Fewer than 10% of Indians have access to the internet, though this is posed to grow exponentially in the years ahead. Interestingly, Vineet Jain believes newspapers, powered by the growing regional language press, will continue to grow in India "for another 15 years". Others, of course, believe the digital threat is more imminent.
THE IMPORTANCE OF POLITICS
There's no substitute to politics for bringing about "fundamental systemic changes" in India, writes Yogendra Yadav in a finely argued piece in this week's Outlook magazine.
Mr Yadav, one of India's finest social scientists, is also an active member of a proposed new party which is being set up to combat corruption in India.
Many have questioned why the anti-corruption campaigners, led by Arvind Kejriwal, have decided to enter politics, a move which even their mentor Anna Hazare has not supported. Popular movements don't usually make for successful political parties, critics say.
Mr Yadav differs. "If politics is about shifting the balance of power in a society, then not resorting to politics is not an option," he writes.
He agrees that some of India's most progressive initiatives - freedom of information, right to education, the rural jobs-for-work scheme - have been the result of strong mass movements. But this route, he says, is "not viable if the goal is to bring about a fundamental change - one that might threaten the interests of the political class".
"Movement politics is necessary but insufficient; in itself it can only be the second-best option," Mr Yadav writes. "For those who dare to think big and press for fundamental systemic changes, there is no substitute for a political instrument of their own." It is a sobering thought in India's strongly anti-political climate today.