Dates announced for India state polls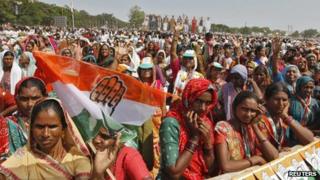 Key elections in the states of Gujarat and Himachal Pradesh will take place over November and December, the Election Commission has announced.
Polling in the two states will run from 4 November to 17 December, with counting set for 20 December.
Gujarat, where the Hindu nationalist Bharatiya Janata Party (BJP) has governed for 15 years, will have a two-phase election.
The Congress party will be battling the BJP in both the states.
The Election Commission said Gujarat would have a staggered election on 13 and 17 December, and polls in Himachal Pradesh will take place on 4 November.
Over 44 million voters will be eligible to cast their ballots in the two states - nearly 40 million in Gujarat alone - at over 50,000 polling stations.
Gujarat has 182 assembly constituencies, while there are 68 constituencies in Himachal Pradesh.