Starbucks to open first store in India by October end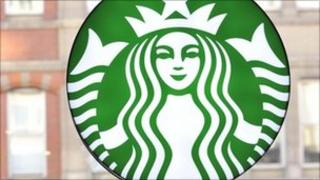 Starbucks and partners Tata will open their first store in India by the end of October in south Mumbai.
The delayed opening of the outlet in Horniman Circle will mark the first of many planned by the company in India.
The 50-50 joint venture between the US coffee giant and Tata Global Beverages, known as Tata Starbucks, will use locally sourced coffee beans.
Starbucks currently operates more than 17,000 cafes, with about 6,000 of them in more than 50 nations outside the US.
Starbucks announced a reorganisation last year, creating a China and Asia Pacific division with the intention of opening outlets in India.
"Being able to use the highest quality espresso, sourced and roasted in India, is an important part of delivering a locally relevant experience to our customers in the market," John Culver, president of Starbucks China and Asia Pacific, said.
The Tata group is a massive Indian conglomerate. Its Tata Coffee division will supply coffee to the joint venture.
Indian coffee sales are put at about $667m annually, with the organised market - mainly through cafe sales - accounting for about $140m.
Cafe Coffee Day is the market leader in cafe outlets, followed by Barista and Costa Coffee.