India's Congress party backs economic reforms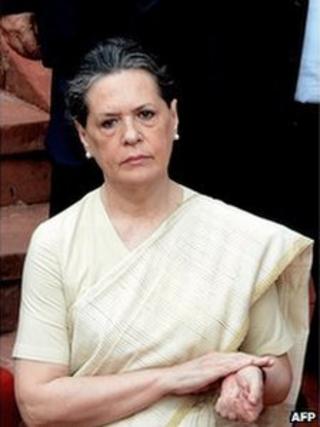 India's ruling Congress party has given its support to the government's recent economic reforms, including the decision to open the retail sector to global supermarket chains.
This followed a meeting of party leaders in the capital, Delhi.
A key ally, Trinamool Congress, withdrew from the government last week in protest at the reforms.
But this has not risked the majority in parliament as the government still has enough support from other MPs.
The government has the support of more than 300 MPs - it needs 272 to stay in power.
Leaders of the Congress party, headed by party chief Sonia Gandhi, met to discuss the recent reforms and their political fallout.
Party spokesman Janardhan Dwivedi told reporters that the party backed the reforms with Ms Gandhi taking the lead.
Last week, in a rare address to the nation, Prime Minister Manmohan Singh defended his economic reforms, saying they are necessary to fight an economic slowdown in India.
Mr Singh said the changes were needed to revive investor confidence.
Mr Singh's address came after six ministers belonging to the Trinamool Congress party led by Mamata Banerjee formally resigned from the coalition. Her 19 MPs will also no longer back the coalition in parliament.
The party had opposed the government's decision to allow global firms - such as Walmart and Tesco - to buy up to a 51% stake in multi-brand retailers in India. It had also protested against a 14% rise in diesel prices.