India: Anti-Muslim film protests shut Kashmir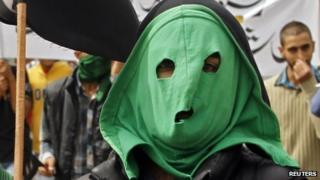 A strike called to protest against the amateur anti-Islam film, which has led to worldwide protests, has hit normal life in Indian-administered Kashmir.
The roads are empty and most businesses are closed in response to the protest called by local religious groups.
Protests were held in Srinagar city and several other towns. Effigies of US President Barack Obama were burnt.
Violent protests have been held all over the Muslim world against the US-made video.
Tuesday's strike in Kashmir Valley has been called by an alliance of Kashmiri religious groups.
"We shall meet envoys of Muslim countries and ask them to ban American and Israeli goods in their countries," said Qazi Yasir, a leader of the clerical coalition.
Over the past few days, separatist leaders Syed Ali Shah Geelani and Mirwaiz Umar Farooq have also spoken against the anti-Islam movie and called for protests.