Indian judge's 'sexist' remarks upset women's groups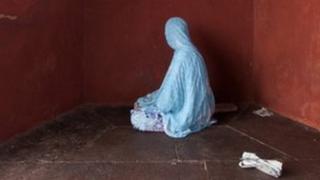 Women activists in India's Karnataka state are demanding action against a High Court judge for allegedly making "outrageous and sexist remarks".
Justice K Bhakthavatsala is reported to have said recently in court that it was acceptable for a man to beat his wife as long as he took good care of her.
Activists have submitted a complaint to the state's chief justice and launched an online campaign.
Justice Bhakthavatsala said his comments were "twisted out of context".
He said that he always supported conciliation in failed marriages and had never defended the beating of women.
Violence against women is widespread in India. According to government statistics, at least 37% of women have suffered some form of physical abuse at the hands of their husbands.
Women activists and lawyers say Justice Bhakthavatsala advised the woman in the case to learn to adjust to life with her husband for the well-being of their children.
"He should be impeached. His continuance as a judge is unacceptable," Donna Fernandes of Vimochana, a leading women's rights group, told the BBC.
"Is he trying to defend domestic violence? What is the message he is trying to convey by his statements? We are planning public action to seek his removal," she said.
Senior High Court lawyer and former state assembly lawmaker Pramilla Nesargi said she was present in court when the judge made the "insensitive remarks".
"The chief justice should transfer him or restrain him from hearing cases relating to women's issues," she said.
Women's activists say Justice Bhakthavatsala has made similar anti-women remarks in the past.