Why Indian boardrooms have no diversity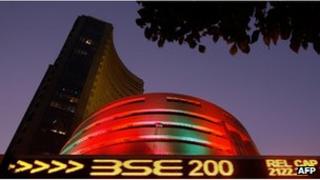 Do India's corporate boardrooms lack diversity?
New research by D Ajit, Han Donker and Ravi Saxena of the University of Northern British Columbia, Canada, is offering some engaging clues.
They have profiled board members of the top 1,000 Indian firms - private and state-owned - that account for four-fifths of the market capitalisation of companies listed on the National Stock Exchange (NSE) and Bombay Stock Exchange (BSE) in 2010.
Based on the surnames - which usually give away caste affiliation - of the members of these company boards, the intrepid researchers classified them into Forward Castes, Other Backward Classes (OBCs), Scheduled Castes and Tribes and foreign directors.
The boards had an average of nine members - 88% of them were "insiders" and 12% were independent directors.
The caste break-up of the men and women who run Indian businesses unearthed interesting - though not entirely unexpected - facts.
The research found that an overwhelming 93% belonged to the forward castes. OBCs - a collection of caste groups lower down in the hierarchy - accounted for 3.8% of the directors.
And despite six decades of affirmative action Scheduled Castes and Tribes, who languish at the bottom of the ladder, accounted for only 3.5% of the directors.
"The results show ... [that the Indian corporate sector] is a small and closed world," say the researchers in a recent paper.
"In the corporate world, social networking plays an important role. Still, Indian corporate boards belong to the 'old boys club' based on caste affiliations rather than on other considerations - like merit or experience."
The researchers find it difficult to believe that lack of merit could be the reason for such under-representation.
I told Gurcharan Das, author and business consultant, about the findings. Yes, he said, Indian boards do need more diversity. But, no, there was no "conspiracy" to keep the lower castes back.
"I cannot remember a single instance when anybody mentioned a candidate's caste when recommending the person for a board membership. Talent is what matters," he says.
Apologists for the caste system argue that caste and kin networks have traditionally promoted trust, a keystone of any successful business.
Indian society remains moored in primordial caste and kin loyalties, so why should business be any different?
Critics believe perpetuation of an outlawed system of social exclusion holds India back. They point to the fact that private businesses stiffly oppose affirmative action in hiring, saying such quotas can kill merit.
Mr Das believes that over time, things will change. India's economy, he says, is 21 years young, alluding to the liberalisation process which began in 1991.
"It is too early to achieve the desirable diversity," he says.
India, people like Mr Das believe, should push for affirmative action in private schools, and strive for "equality of opportunity, not equality of results". He has a point.
Studies show ethnic and racial diversities enrich economies and societies. A fractured society like India just holds the country back, as caste and clan groups extract concessions from the government.
And we still don't know how much this appalling lack of boardroom diversity in a rapidly diversifying economy hurts our competitiveness.