Is the India growth story over?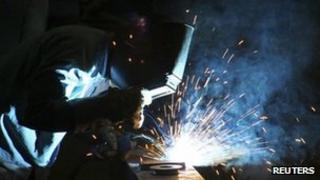 Prepare For Worse, a newspaper warns its readers on Friday, on the back of reports that the economy has grown at its slowest pace in nine years.
Goodbye 2020, Hello 1991!, says another, alluding to the 1991 meltdown, which sent India scurrying to the IMF for a bailout.
Are things so dire with Asia's third-largest economy? Is the India growth story coming to an end?
Fiscal and trade deficits are soaring, the rupee is at a historic low, reforms are stalled due to obdurate politics and a hesitant government, inflation is high and investment and consumption are down. Growth in key manufacturing and infrastructure has dipped sharply.
Services, usually a double-digit growth booster, are hovering around 8%. Most worryingly, farm growth is at a below 2% and a below-normal monsoon has been forecast. It is ironical that all this is happening under the leadership of an Oxford-educated economist.
The government has been attributing the downturn to the global economy catching a cold. But it is clearly more than that.
For clues listen to Bimal Jalan, former governor of India's central bank and a respected economist. "There's something happening that we are not quite in grips with so something needs to be done," he told a business channel.
Dr Jalan believes that a deeper structural and systemic problem is wreaking havoc with the economy.
"You can import as much oil as you want, you can pay for it because your reserves are high, and your exports are doing reasonably well even though they may not have done so well in one or two quarters. Your current account deficit is higher than you expected, but still we can afford it, there is no great problem. So what is it that's lacking and that we don't have?" he wonders.
What India doesn't have is a bipartisan, mature political consensus on the direction that the economy must take. How can a small group of politicians in the parliament stymie major reforms? Has India's politics and economy become hostage to petty interests, helped abundantly by a government which is seen as effete and weak?
A broken politics makes for a broken economy. Does India need political reforms first before it can even dream about moving on significant economic reforms?