First 4G data service launched in India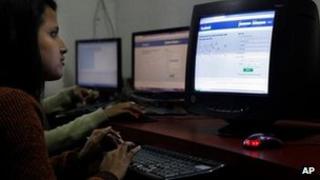 Telecom firm Bharti Airtel has launched India's first high-speed internet data service using 4G (fourth-generation) telecommunications technology.
Company chairman Sunil Bharti Mittal said high-speed wireless broadband had "the potential to transform India".
The 4G service is expected to be five times faster than 3G and will offer high-definition television streaming and video conferencing.
The service was launched by Telecoms Minister Kapil Sibal in Calcutta city.
"Today's [Tuesday's] launch is a major milestone for India and Airtel," Mr Mittal said in a statement.
Airtel said it was working on launching advanced technology networks in other parts of the country.
India is among the first countries in the world to deploy 4G technology.
The technology will be available only on computers at the moment.
The 3G services were launched in the country a couple years ago and have an estimated 10 million subscribers in a country which has 150 million internet users and 900 million mobile phone connections .
Officials say the 3G services have not been a success in the country so far.
India's telecoms sector has been reeling from a huge corruption scandal in which the country's former telecoms minister is alleged to have undersold 2G licences to favour some companies.
Government auditors say the scandal cost the treasury up to $39 billion.