India Maoists kidnap Italian tourists in Orissa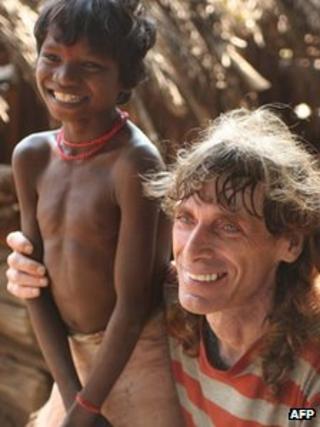 Maoist rebels have kidnapped two Italians in the eastern Indian state of Orissa, the first time Westerners have been abducted there.
Paulo Bosusco, 54, and Claudio Colangelo, 61, were abducted while trekking in the resort of Daringibadi in Kandhamal, officials said.
A Maoist spokesman accused the pair of photographing bathing women.
The rebels issued a list of demands for the men's release, including freeing top Maoist leaders.
The Maoists have a strong presence in many eastern states, and have been described by Prime Minister Manmohan Singh as the country's biggest security threat.
The rebels say they are fighting for the introduction of a communist state and for what they say is a more egalitarian society.
'Heinous crime'
The abduction of the tourists was confirmed by Sabyasachi Panda, the organising secretary of the state committee of the Communist Party of India-Maoist.
The demands for the men's release include ending counter-insurgency operations against the rebels and disbanding paramilitary camps.
Orissa Chief Minister Naveen Patnaik called the abduction a "heinous crime".
"The government is ready for any kind of negotiations under the law, but they should first release the two men," Mr Patnaik said.
Mr Bosusco is said to have lived in the Indian coastal town of Puri for 12 years and runs an adventure tourism agency.
The BBC's Sandeep Sahu in Bhubaneswar says police have told him that the men ignored warnings not to travel to the heavily forested area, a Maoist stronghold.
Kandhamal police superintendent Jaynarayan Pankaj told him that an Indian tourist guide and driver travelling with the men were both freed and were being questioned to learn more of the abduction.
The Orissa government has recently imposed severe restrictions on the movement of tourists, especially foreign tourists, inside areas inhabited by tribespeople.
Mr Panda's message contained a demand for an end to the "repression" of tribespeople, who he said were being "exhibited like monkeys and chimpanzees".
India and Italy have been involved in a diplomatic dispute since Indian police arrested two Italian marines a month ago in the southern port of Kochi. The pair are accused of killing two Indian fishermen.