India allows copy of cancer drug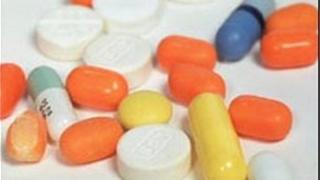 India's government has permitted a local company to manufacture a generic copy of a patented cancer drug to make it affordable to Indian patients.
It allowed Natco Pharma to make and sell Nexavar, which will be available to patients for 8,800 rupees ($176; £112) for a 120-tablet pack.
Bayer, which holds the patent, charges 280,000 rupees for 120 tablets.
India invoked a trade rule allowing generic production of a patented drug which was unaffordable.
'Victory'
This is the first case in India of a company being granted "compulsory license" to manufacture a patented drug. Under the rule, Natco must pay 6% in royalties to Bayer.
"We are disappointed about this decision,'' Bayer spokeswoman Sabina Cusimano told the the Associated Press news agency.
Ms Cusimano said the company was considering a legal challenge to the decision.
"We will see if we can further defend our intellectual property rights in India."
A spokesman for Natco Pharma said that the drug, used to treat kidney and liver cancer, was needed by about 8,800 cancer patients in India.
"This is a victory for Indian patients and for India's generic manufacturers, which are under attack,'' said Madineedi Adinarayana, general manager of Natco Pharma.
He said "many more such cases will follow".
Between 2011 and 2012, many drug makers will lose patent protection on their best-selling products, opening up the market to cheaper copy-cat drugs made in countries such as India and China.
They include drugs such as Lipitor, an anti-cholesterol pill manufactured by the world's largest drug maker, Pfizer.
One of the biggest generic drug maker from India, Ranbaxy, won an approval from the US Food and Drug Administration to sell a generic version of Lipitor in the US market.