India cricketer Yuvraj Singh says cancer 'almost' gone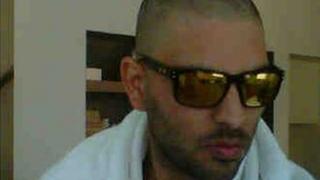 Indian cricketer Yuvraj Singh, who is undergoing chemotherapy for cancer, has tweeted that his tumour was "almost way out of the system"
He tweeted he had got the "good news" after a doctor examined his reports.
Yuvraj is being treated in the US for a rare, but curable, form of cancer.
His health first deteriorated during the World Cup last year, in which he was the man of the tournament and helped India win the trophy for the first time since 1983.
"Got very good news from Dr Lawrence today! The tumour is almost way out of the system. After reading my today's scan! Second [chemotherapy] cycle has started," Yuvraj tweeted.
Earlier this week Yuvraj tweeted that he was feeling "better" after receiving a message of support from cycling legend Lance Armstrong.
Armstrong, who was treated for testicular cancer, runs a foundation for cancer survivors.
The 30-year-old cricketer is being treated for a rare form of cancer, called seminoma.