Amitabh Bachchan to undergo surgery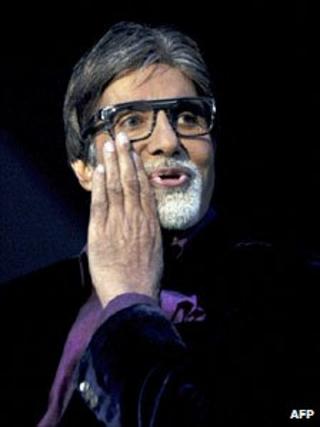 Bollywood legend Amitabh Bachchan will undergo surgery later this week after suffering from "abdominal pain", the actor said in his blog on Thursday.
The 69-year-old actor did not disclose details, but said the surgery was "not too complicated".
Bachchan, who continues to act in films, was admitted to a hospital in Mumbai with abdominal pains in 2008.
He also underwent surgery for an intestinal condition at the same hospital in 2005.
Bachchan suffered a near fatal injury during the shooting of an action scene on the set of a film in 1982 and was critically ill for several months.
The star wrote in his blog that the surgery was likely to take place on Saturday morning.
"The next few weeks shall be full of nothing else but the hospital and medical bulletins," Bachchan wrote on the blog, while talking about his impending surgery.
"My stomach which has already been the bed of many complicated battles in the past, shall have to entertain this as well. It's a war zone, my body, and one which has been through a great deal and still does."
Bachchan has acted in more than 180 Indian films over 40 years. He remains India's most popular actor.
Last year he returned as the celebrity host of Kaun Banega Crorepati, the Indian version of Who Wants to Be A Millionaire and one of the most watched shows on Indian television.
He also made his Hollywood debut in a new film adaptation of The Great Gatsby, starring Leonardo DiCaprio.