Adult children 'have no tenancy right' at parental home
By Zubair Ahmed
BBC News, Mumbai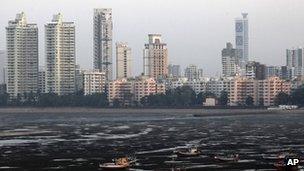 A court in India has said in a ruling on tenancy that children need parental permission to continue living with them on attaining adulthood.
The court in Mumbai (Bombay) was hearing a plea by a woman who wanted to be recognised as the rightful tenant in her father's rented flat.
But the court backed her father, who wants her and her husband out.
Lawyers were divided on the ruling, with some calling it far-reaching and others a passing comment.
The woman, Kashmira Lobo, 35, argued she should have rights to tenancy in the flat.
Her 73-year-old father, Soli Bahadurji Batiwala, ordered her and her husband out and wanted the court to stop them living there.
Justice JH Bhatia rejected Ms Lobo's plea and said that adults "can live in the house of their parents only with the consent of their parents and not otherwise".
Tenancy rights remain with the father until his death.
Some lawyers said the ruling could have a deep impact on inheritance rights.
Others said it was not binding as it was mere observation and a comment in passing, but they admitted they had to study the ruling carefully before drawing any conclusions.
The court ruled: "It is the responsibility of parents to take care of their minor children, but after children have attained majority, they do not get legal rights to reside in the personal property of their parents."
The court also observed that girls on getting married ceased to have any legal rights to reside in their parents' properties as they become members of their husbands' families.