India 'Mayawati' play breaches Uttar Pradesh poll code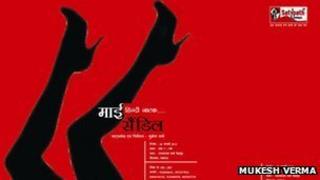 A play in the Indian city of Lucknow has been banned because the lead character is too similar to Uttar Pradesh Chief Minister Mayawati, its director Mukesh Verma says.
He denied the character, a woman named Maya who has a pet elephant and loves sandals, bore any relation to her.
Ms Mayawati's party symbol is an elephant and a Wikileaks cable claimed she once sent a jet to pick up shoes.
Uttar Pradesh goes to the polls next month and has strict conduct rules.
Influencing voters is strictly forbidden.
District Magistrate Anil Sagar said his reason for taking the decision was that "allowing performances of the play would violate the code".
Statues covered
Mr Verma told the BBC the play was a "satire on corruption in society and politicians" and "bears no relations to Mayawati".
He said he got the idea of the character from an old black and white film he saw. The heroine of the film was a tyrant princess who reminded him of Adolf Hitler.
The first performance was supposed to have been on 28 January. After that Mr Verma wanted to take the play on the road to other cities in India.
Mr Verma has appealed to the district magistrate to reconsider his decision and is willing to make changes to the play if that would help.
If his appeal is turned down, the ban would be in effect until after the elections. Mr Verma said he was willing to wait until then if he had to.
Earlier this month, the Election Commission ordered dozens of statues of elephants and of Mayawati in Uttar Pradesh to be covered up so they could not influence voters.