Nehru jacket on Time 'global fashion statement' list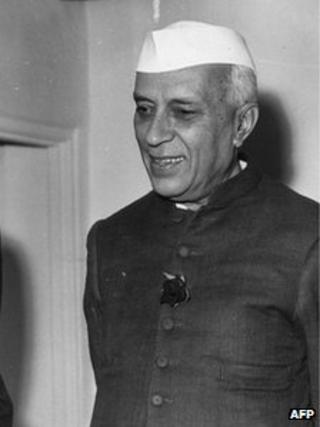 The stylish "Nehru jacket", made popular by India's first prime minister Jawaharlal Nehru, has been listed among the "top 10 global political fashion statements" by Time magazine.
The jacket comes from "the northern Indian achkan, a closed-neck, coatlike garment usually considered court dress for Indian nobility", it says.
The jacket is listed at number seven.
Time's list includes Cuban leader Fidel Castro's tracksuit and former Chinese leader Mao Zedong's safari suit.
It also includes US Secretary of State Hillary Clinton's trouser suits and American politician Sarah Palin's glasses.
"It was when the jacket was marketed to Western audiences that it took the 'Nehru' title, the charismatic prime minister having popularised its style in public appearances during his tenure in government," the magazine said.
It said Nehru was not the only prominent figure associated with it.
"The minimalist aesthetic of the jacket inspired the likes of the Beatles (who wore the style at their Shea Stadium performance) as well as Sammy Davis Jr, who claimed to own more than 200 of the jackets."