India bus crash kills 10 children and driver in Haryana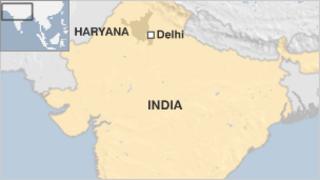 At least 10 children have been killed in a school bus crash in the northern Indian state of Haryana, police say. Their driver also died.
Twenty others were injured when the bus and a truck collided on Monday morning on the Saha-Shahbad road near Ambala.
Police said visibility was poor amid a thick blanket of fog.
The children, five- to eight-year-olds, were students of Arjun Public School, officials said. Six injured children are in a critical condition.