China court jails Indians for diamond smuggling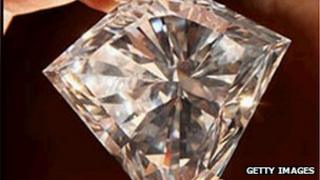 A court in the southern Chinese city of Shenzhen has jailed nine Indian men convicted of smuggling diamonds.
The men were sentenced to between three and six years in prison, India's foreign ministry said.
Another 13 Indians were also convicted but are to be deported within 15 days, the foreign ministry said.
Prosecutors said the men smuggled diamonds worth more than $7m from Hong Kong. Many jewellers in Shenzhen hire Indians to source supplies.
The Indian men arrested in the case are all from the state of Gujarat.
Indian Trade Minister Anand Sharma said he was relieved by the release of 13 of the men.
He said India had raised the issue with Chinese leaders, including Prime Minister Wen Jiabao, over the past year.
The men were arrested after customs officials in Shenzhen conducted a raid in January 2010 following an investigation into a local smuggling ring.
Following the raid, some 33 foreigners, including 22 Indians, were arrested.