India mourns Bollywood legend Dev Anand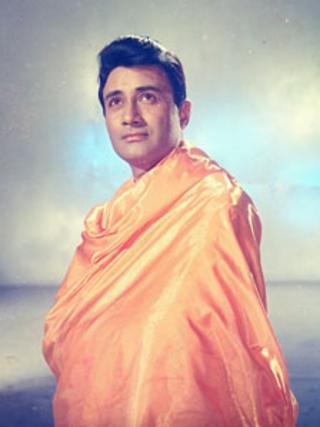 Warm tributes have been paid to legendary Bollywood actor-director Dev Anand, who died in London on Sunday at the age of 88.
Indian media said the country had lost an "evergreen hero" and a "timeless leading man".
The actor's manager told state-run DD News the cremation would take place in London later this week.
Anand was known as the Adonis of Indian cinema for his good looks and swashbuckling romantic roles.
His films included Guide, Paying Guest and Jewel Thief. He continued to direct almost until his death, releasing his last film, Chargesheet, in September.
Anand, who produced and acted in dozens of films, had been unwell and had travelled to London for medical treatment.
Prime Minister Manmohan Singh said the screen legend was "an embodiment of a life-long passion for acting and film-making."
"I join millions of his fans in mourning his death," he said.
'Eternal romantic'
Cinema loses its Forever Young , headlined The Indian Express newspaper.
The newspaper described Dev Anand was the "eternal romantic hero, the face of buoyant India".
The newspaper said Dev Anand was "first and foremost an urban hero".
In a tribute, editor Shekhar Gupta wrote that a lesser-known fact about the star was how politically aware he was.
"In a nation where artists and entertainers stay out of all politics, he led the only protest carried out by creative India against the Emergency [in 1975, when democracy was suspended by the Indira Gandhi-led Congress government]," he wrote.
"Maybe some of it came from his left-leaning college days in Lahore."
Evergreen hero fades away, headlined the Hindustan Times.
Writing in the newspaper, former actress Vyjayanthimala Bala described Dev Anand as a man "full of energy".
The Pioneer newspaper wrote that Indians "never wanted Dev Anand to age".
"To our minds he was always the swashbuckling romantic hero, serenading his lady love with the most melodious compositions ever heard on screen," wrote editor Chandan Mitra.
India's Youngest Star Dies at 88, headlined The Times of India.
"With a screen personality modelled on Gregory Peck, he not only typified the male cool of his era; he also helped define it," the newspaper wrote.
Mint newspaper said Dev Anand was Hindi cinema's "timeless leading man".
"He was adored, worshipped and emulated like few film actors were," the newspaper wrote.
Anand's career spanned 65 years.
He set up a production company in 1949, Navketan International Films, which produced more than 35 films.
He won the Dada Saheb Phalke award, the highest honour in Indian cinema, in 2002, and countless other prizes.
Dev Anand is survived by his wife, a son and a daughter.