Australia denies suggesting India-US security pact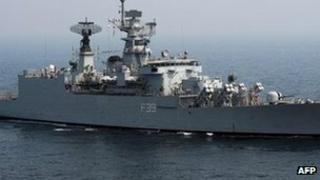 Australia has denied pushing for a joint security pact with India and the US, saying comments by Foreign Minister Kevin Rudd were misinterpreted.
Mr Rudd was quoted in the Australian Financial Review this week as backing the trilateral pact.
But the Australian High Commission said on Friday he had been responding to a question about uranium policy.
India said on Thursday it was not aware of any such proposals, with officials saying Delhi had been "taken aback".
'Not keen'
A statement by the Australian High Commission in Delhi on Friday read: "Media reports quoting the Australian minister for foreign affairs characterising India's views on a trilateral security dialogue between India, Australia and the US are wrong.
"The minister was responding to a question about the proposed change in Australia's uranium policy when he said, 'the response from the Indian government has really been quite positive'.
"Australia has not proposed such a trilateral arrangement."
Analysts say the idea of such a pact has been floated by think-tanks rather than governments and its adoption would alarm China in particular.
Australia has recently deepened military ties with the US, agreeing to host a full US Marine taskforce by 2016.
The move angered Chinese media.
India's ministry of external affairs appeared non-plussed by the reports of Mr Rudd's comments.
It said on Thursday: "We have seen media reports about the comments attributed to the Australian foreign minister... We are not aware of any such proposal."
Defence ministry officials told the Press Trust of India they had been "taken aback by the statement".
"The defence ministry is not keen on... any multilateral security constructs in the region excepting those under the UN flag or such broad-based arrangements as the Association of South East Asian Nations," they said.