Tamil Nadu-Kerala dam row intensifies in India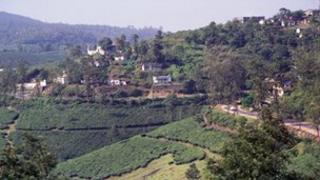 Protests have erupted across India's southern state of Kerala demanding construction of a new dam to replace a 116-year-old structure that would threaten millions of lives if it broke.
The protesters are calling for Prime Minister Manmohan Singh to intervene.
They want him to make neighbouring Tamil Nadu agree to Kerala's demand for decommissioning the British-built Mullaperiyar dam.
Tamil Nadu maintains that the dam was repaired in 1979.
Protesters, mainly students, say some three million people living in four districts would be washed away if the dam broke and brought down other dams downstream.
Tamil Nadu insists the dam's walls have been strengthened and that it can hold more water than the current level of 136ft (41m).
Earthquake fears
Tamil Nadu operates the dam, built in 1886, under a 999-year lease agreement to irrigate farmland on its side.
The agreement was signed by the Secretary of Madras State (now Tamil Nadu) under the British Raj and the Maharaja of Travancore.
Kerala Chief Minister Oommen Chandy said he would meet Mr Singh on Thursday to press his state's demands.
He will also write to Tamil Nadu counterpart J Jayalalithaa asking her to give up her tough stance.
Mr Chandy said the dispute mainly revolved over water sharing and vowed he would resolve it.
"The only thing that we demand is the safety of our people," he said.
New protests were triggered by recent low-intensity earthquakes that prompted scientists to say the dam could not withstand more-intensive tremors.
Kerala wants a new dam to bring down the water level to 120ft. Tamil Nadu wants to raise it to 142ft to meet growing irrigation needs.
A panel of experts appointed by the Supreme Court is expected to give its opinion soon and the court is scheduled to hear the dispute in February.
PJ Joseph, Kerala's minister for water resources, said if there were a dam collapse "the devastation would be beyond imagination".
In a letter to the prime minister on Tuesday, Chief Minister Jayalalithaa urged Mr Singh to stop Kerala campaigning for a new dam as the current one was "safe and functioning as good as new".
She also complained of vandalism against Tamil Nadu state buses and said Kerala should rein in protesters from "disturbing the public order and disrupting normal life".